Problem Statement: 
BJ's Members are unhappy and/ or unaware of the current online ordering capabilities of the website's Deli and Bakery webpages. 

Hypothesis: 
Through extensive comparative market research and UX practices, redesigning and re-branding the Deli and Bakery experiences will drive member convenience and e-commerce revenue.

Observations: 

- Developers and Designers worked closer than ever before to mirror data lifts in the front end and order
capture software.

- The in-store experience had to parallel the digital experience in order to build trust between the business
and the users

- UX strategy development was centered around maintaining transparency and organized deliverables- always noting the integration points between the UX and store-operations, marketing, e-commerce, deli and bakery buyers, store general managers, and developers 
Deli & Bakery Market Research & Existing BJs.com UI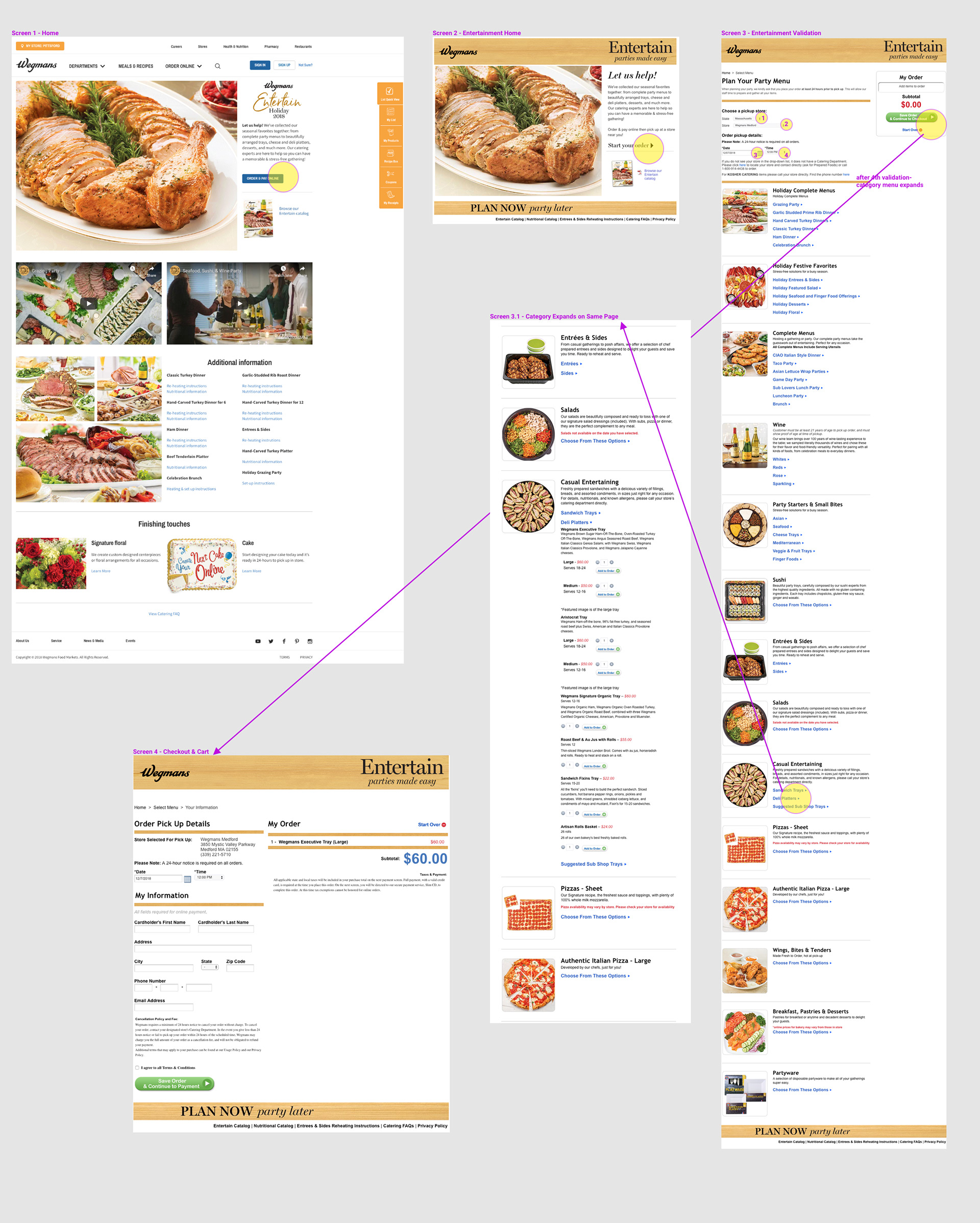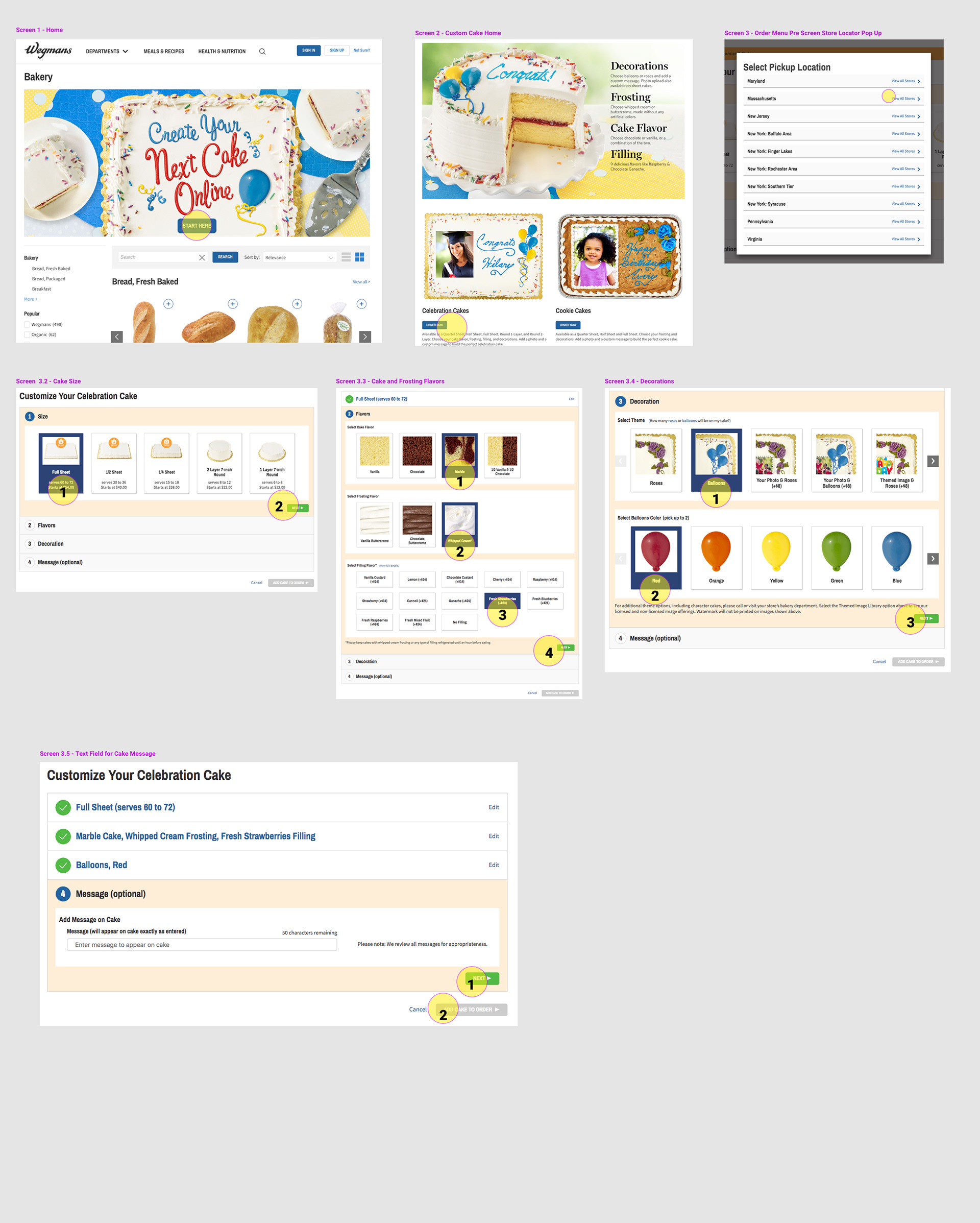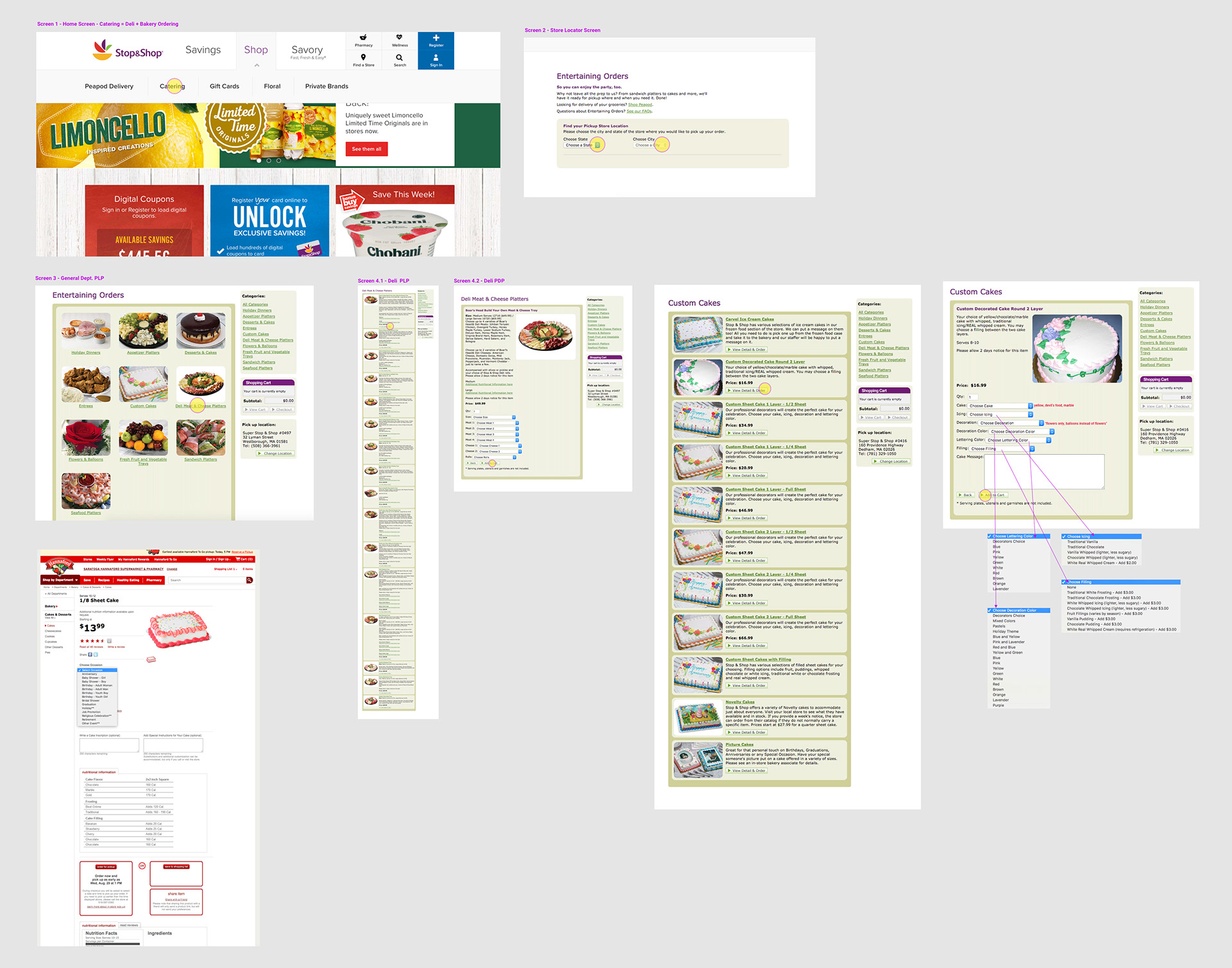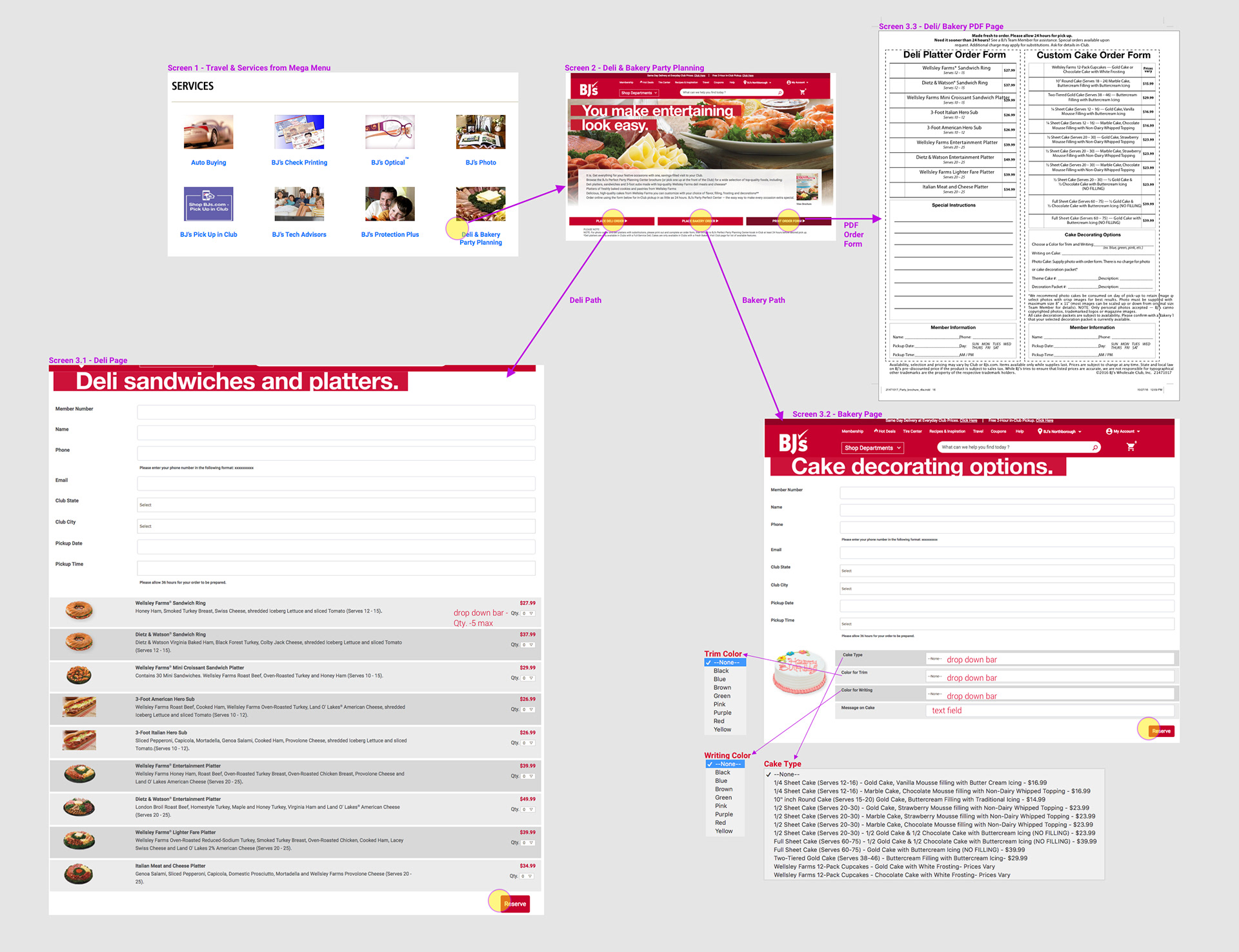 BJ's Party Planing Vanity Page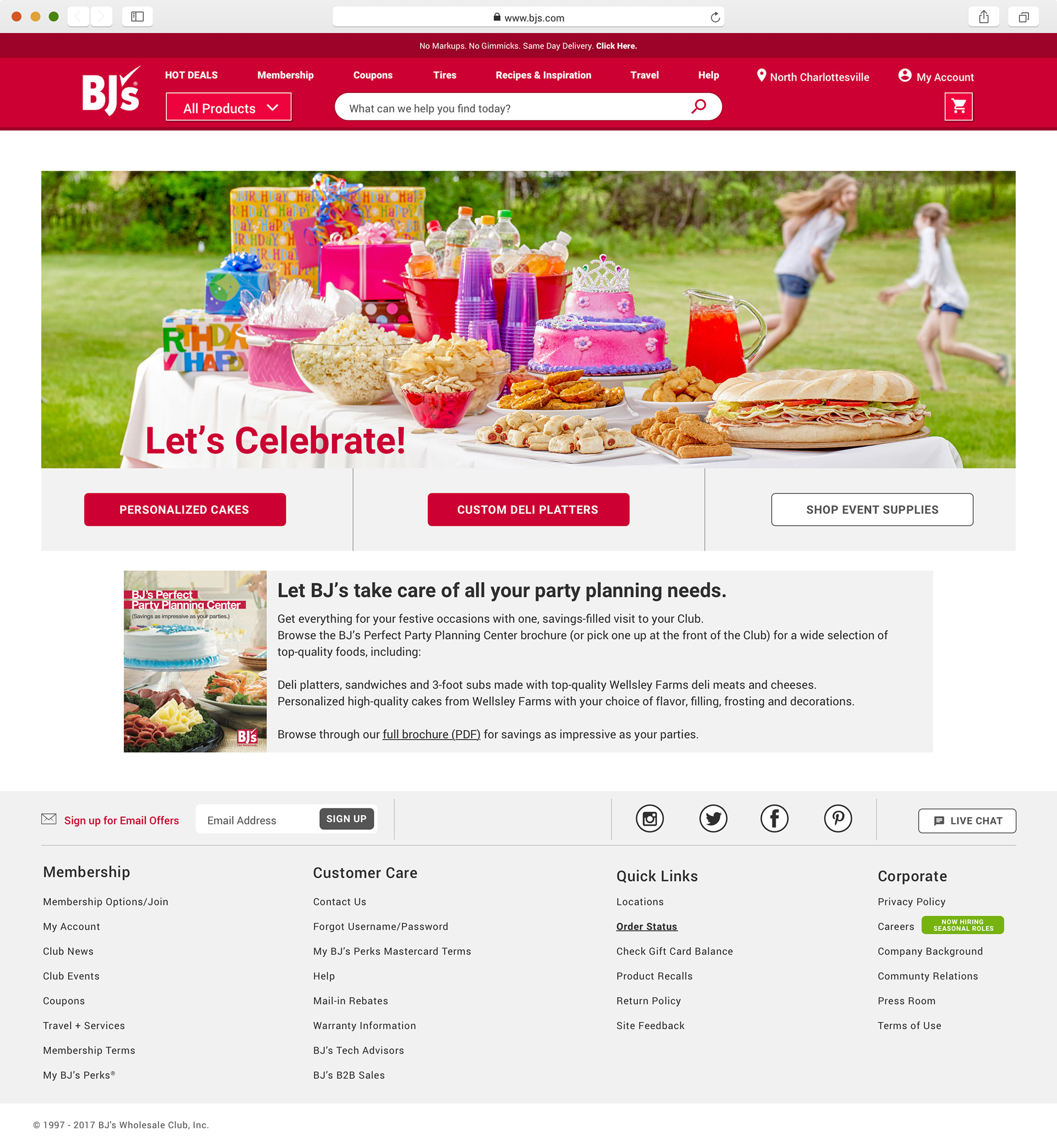 Bjs.com Online Deli Order Redesign- UX / UI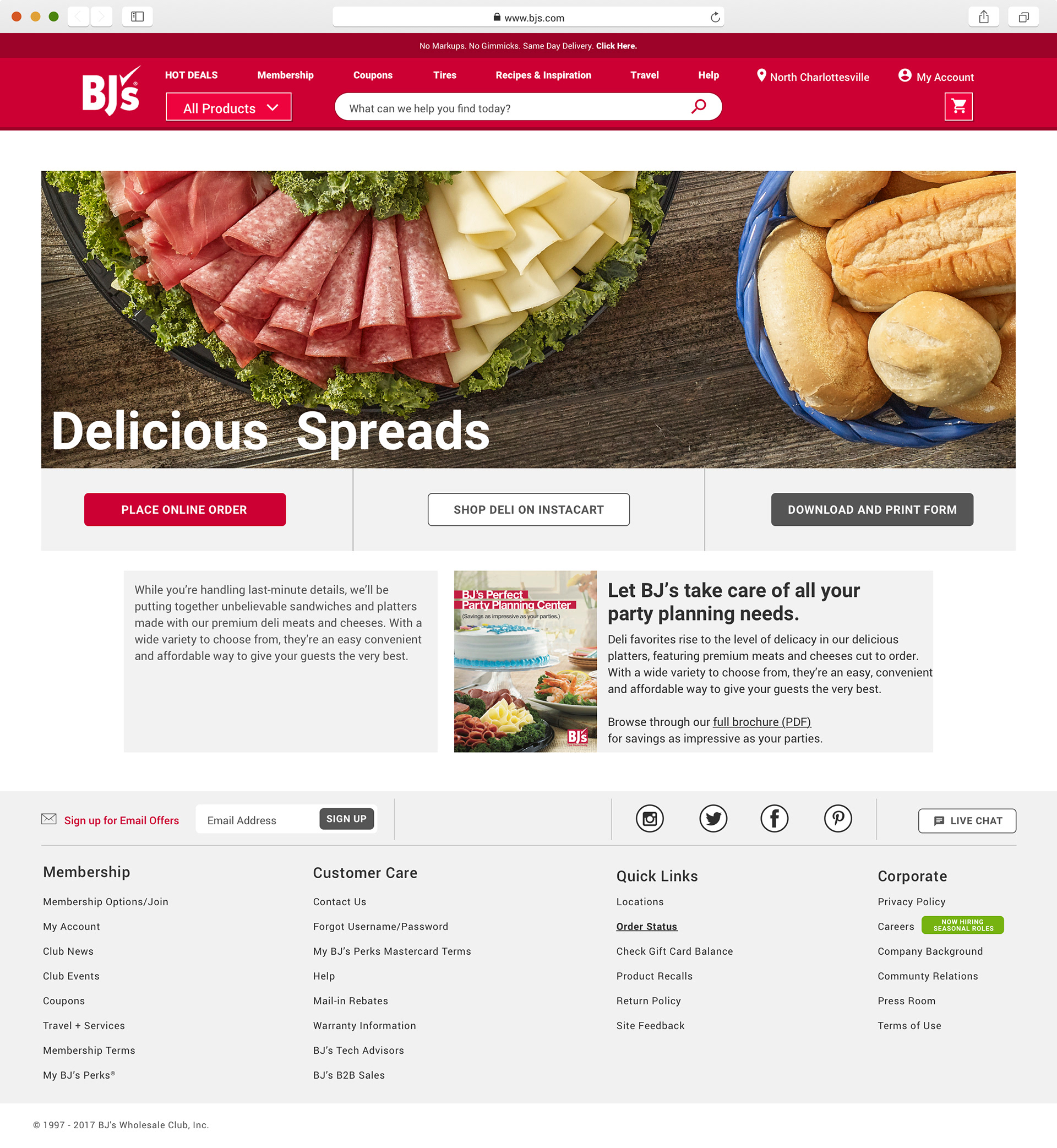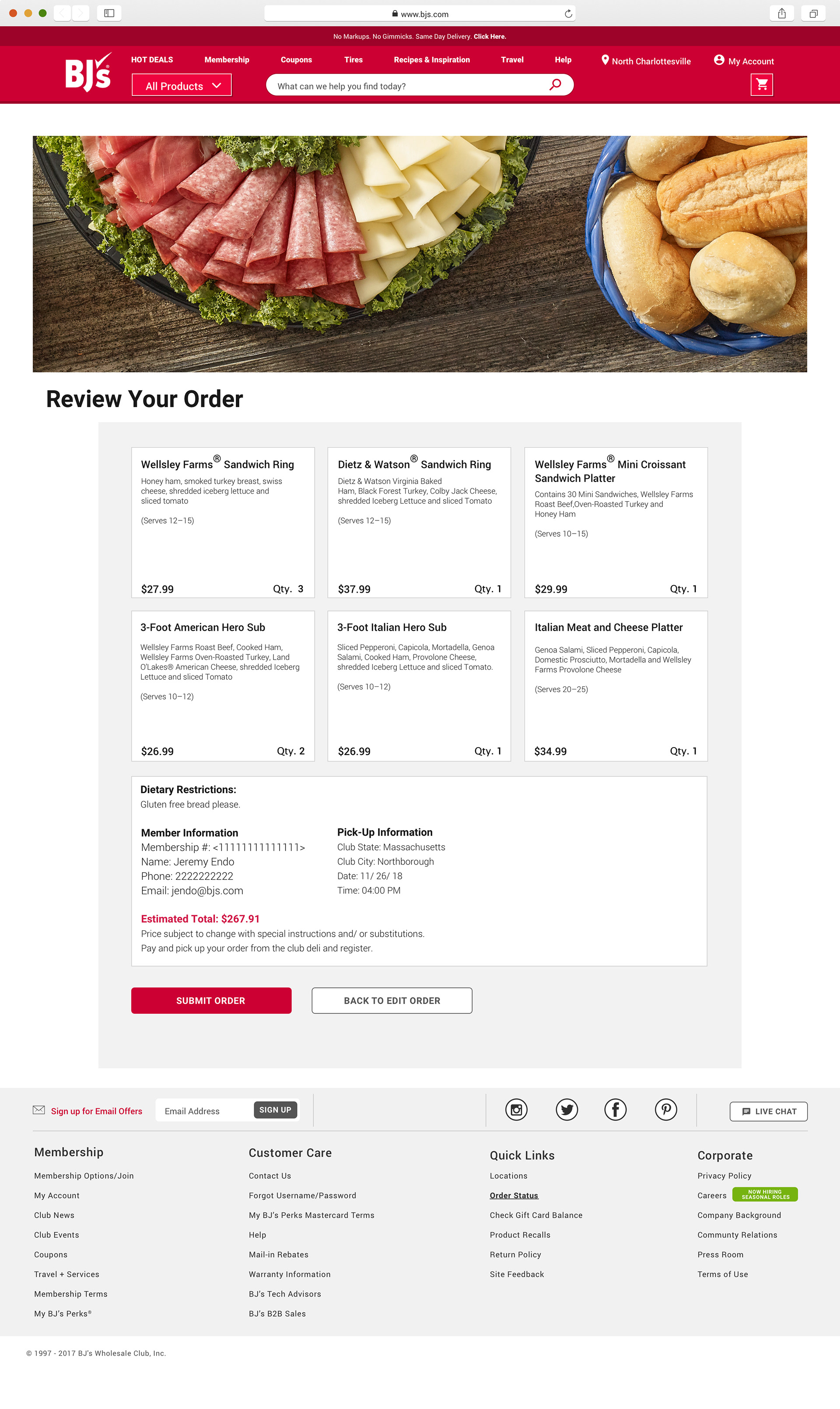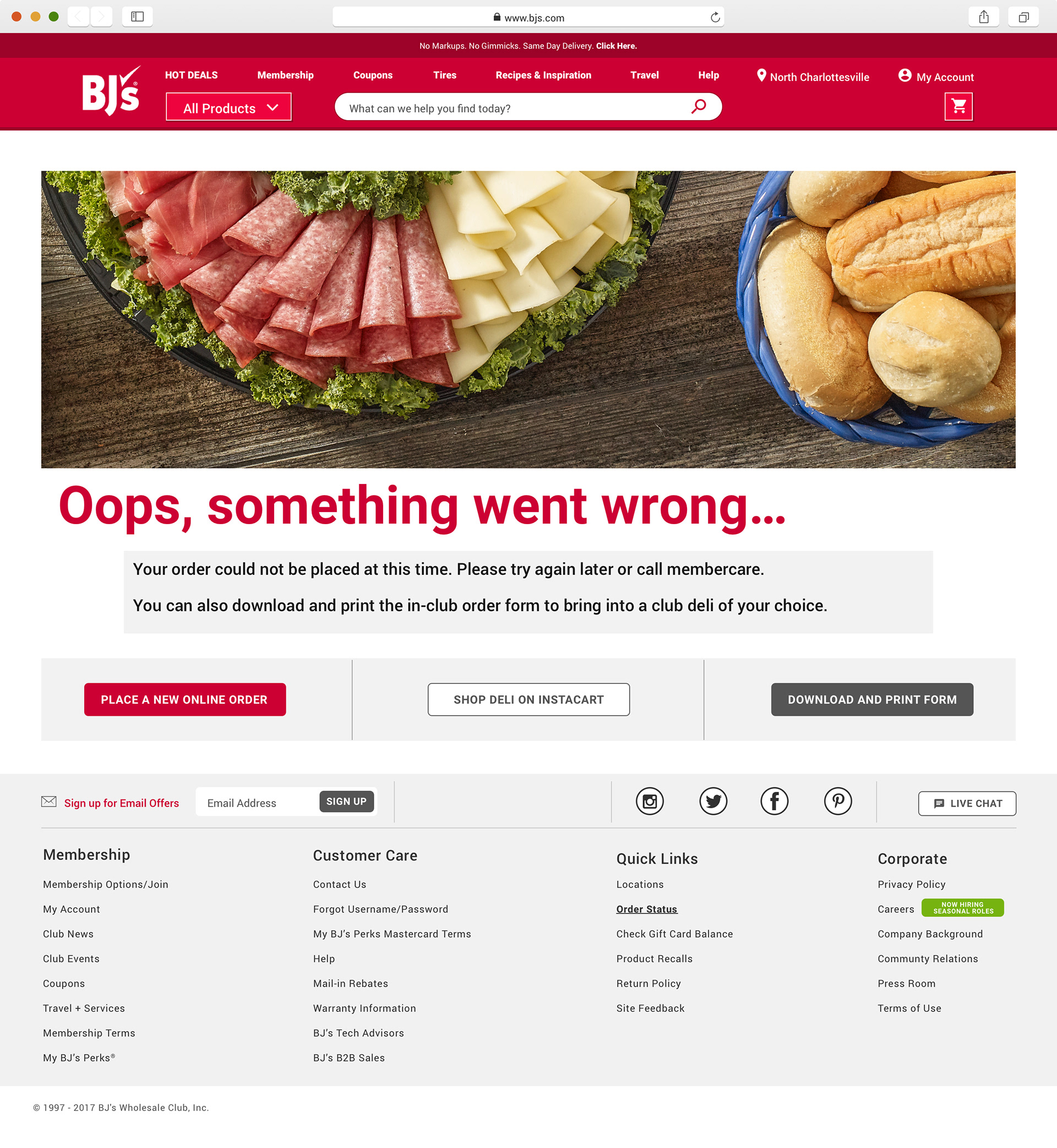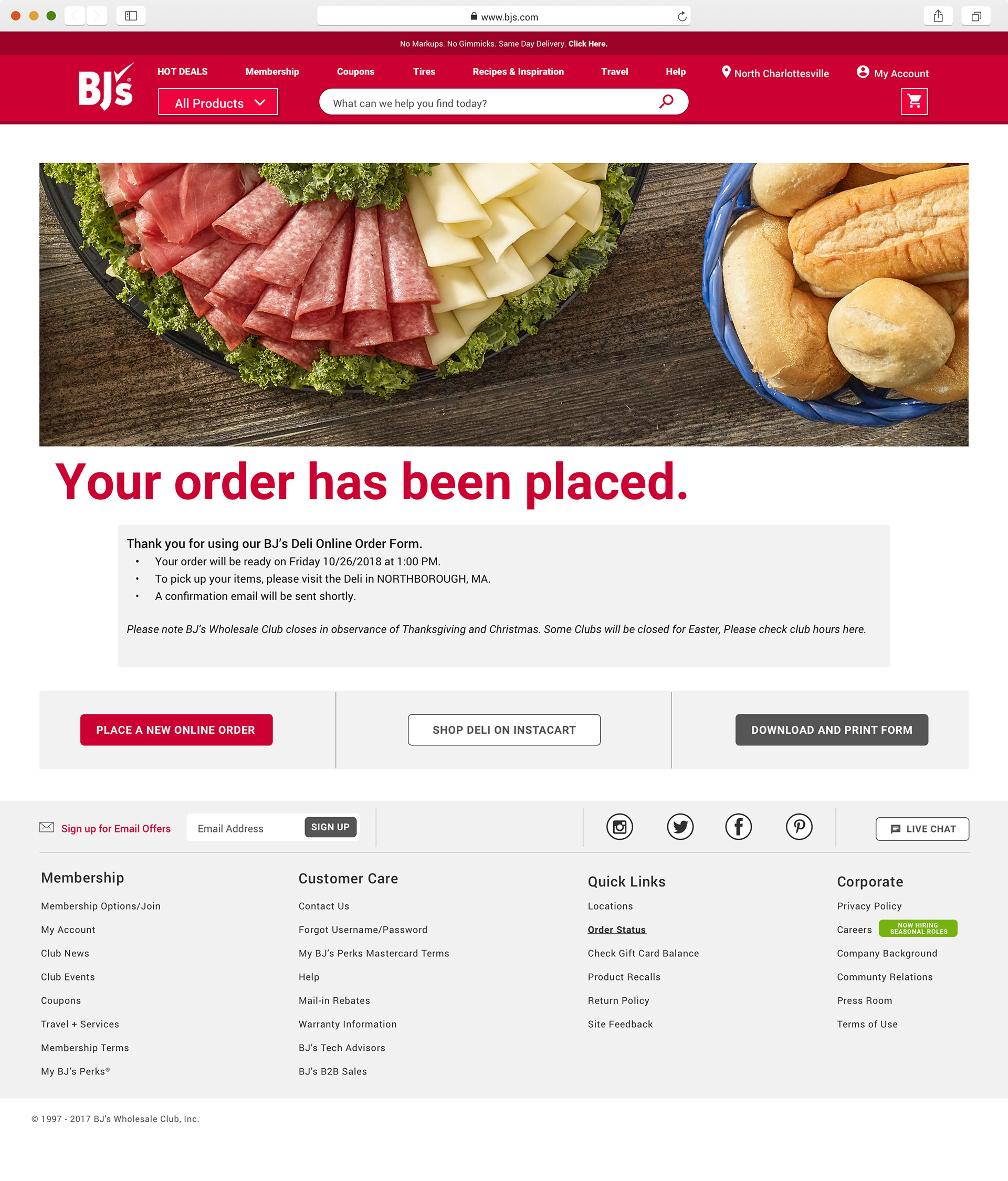 Bjs.com Online Bakery Order Redesign- UX / UI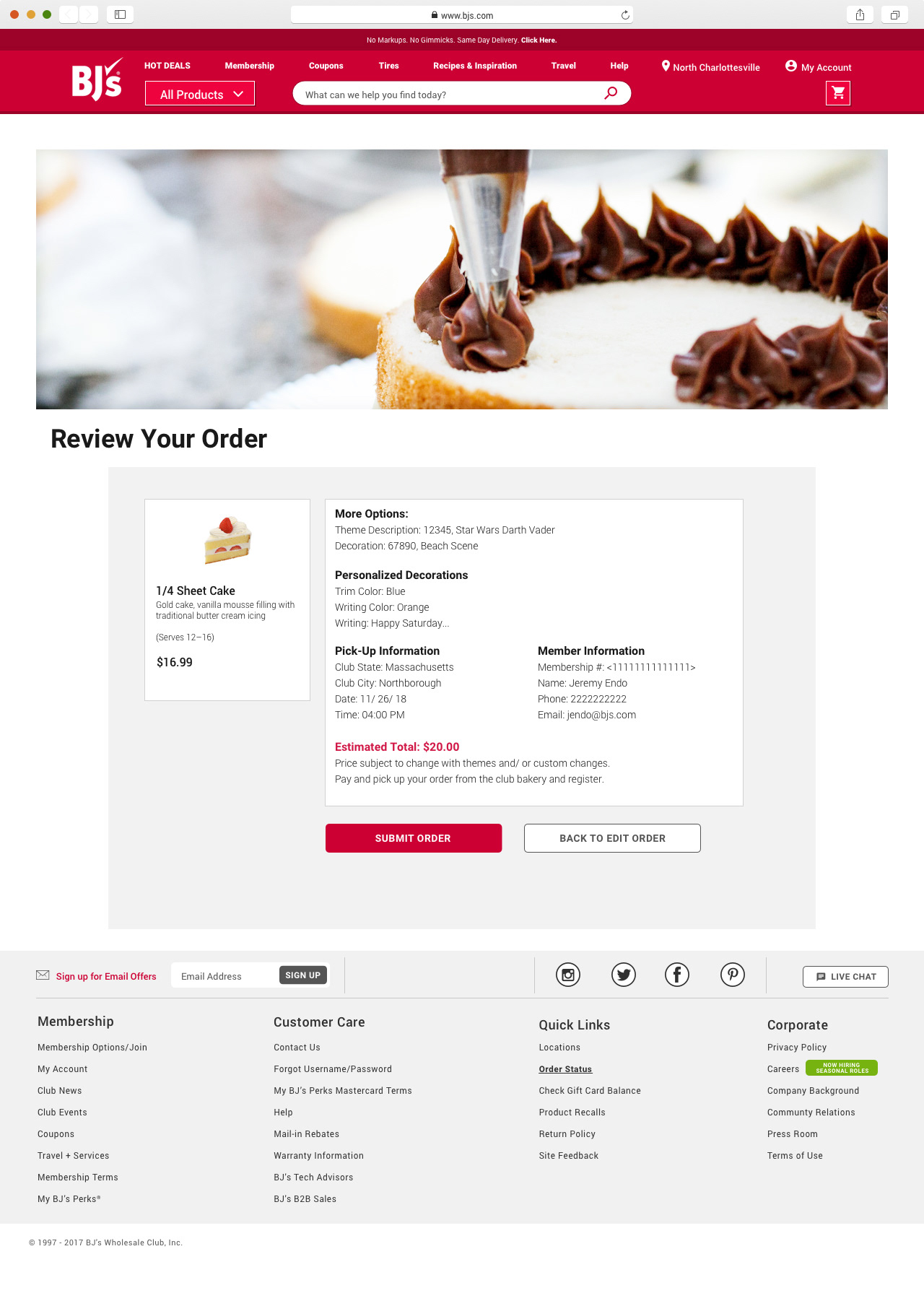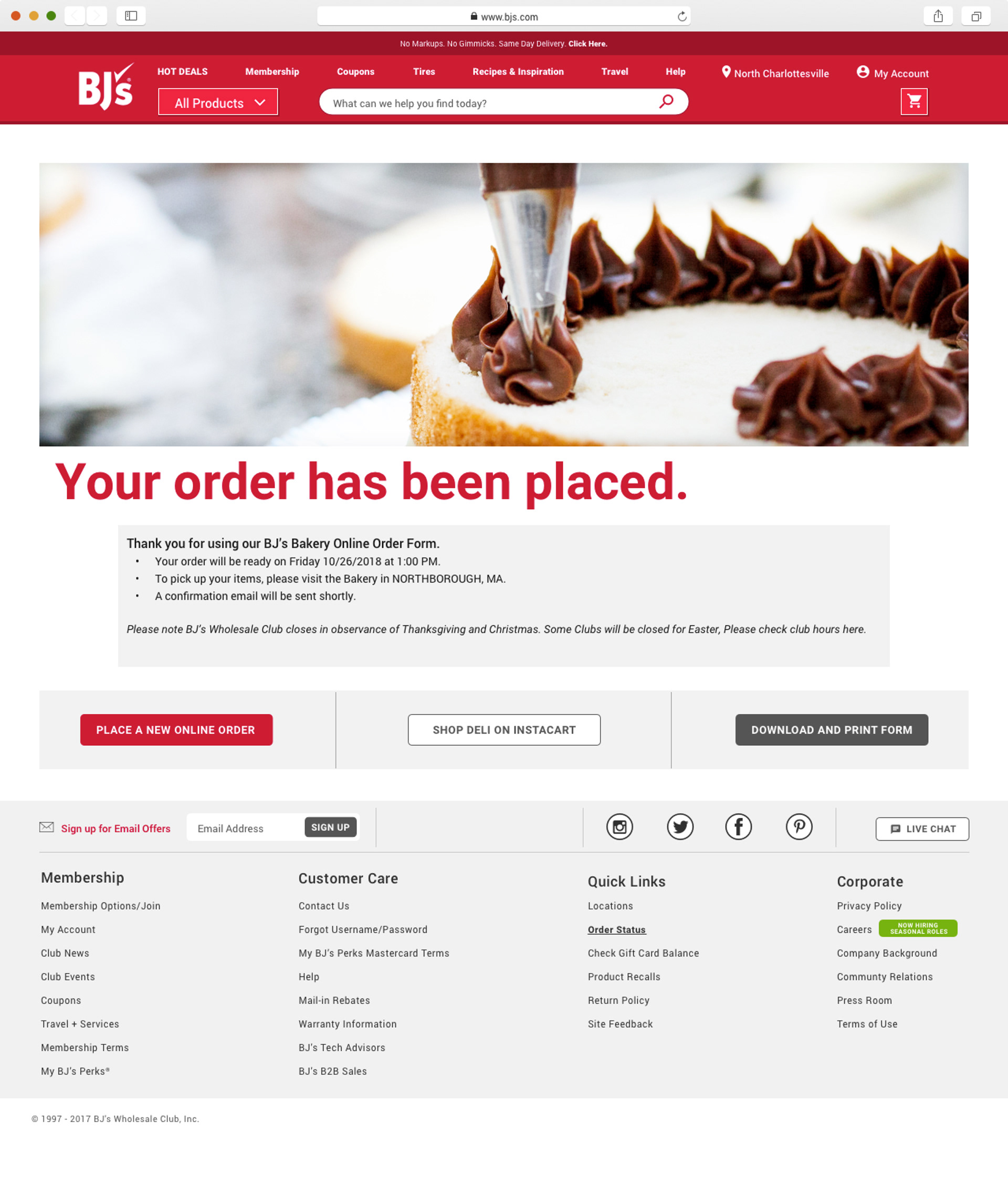 In-Store & Downloadable Deli and Bakery Paper Forms